When you use RFID for an event, I'm sure you will hear "wow" from your attendees or sponsors. It is something cool, smart, and useful. More and more festivals, events, and theme parks worldwide are using RFID/NFC technology. Such as Disneyland, Coachella, Olympic Games, etc.
Using RFID for events will benefit attendees, organizers, and sponsors. For attendees, they are no need to wait too long in line and enjoy the time. It is easier for organizers to control the event site and give participants a better experience. And it gets a better brand presentation for sponsors, promote product sales, and interact deeply with users.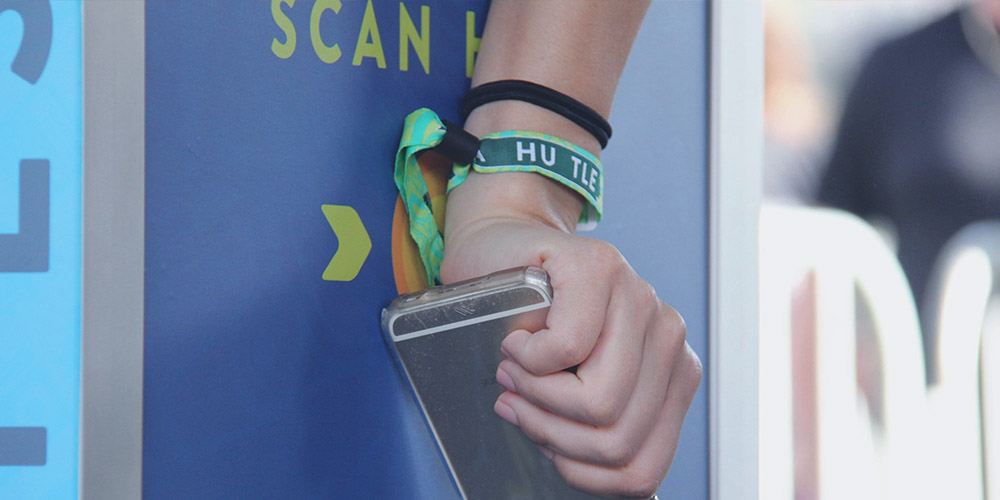 Now let's find out what cool things RFID can do for you at an event.
1、 Get Attendees Inside Quickly
When going to a huge music festival or a large exhibition, many people crowded at the entrance. That's terrible for attendees and organizers! Powered by RFID technology, none of this would have happened, and you can offer a better arrival and onsite experience. With an RFID wristband or RFID badge, attendees wave them over a sensor to get in. It is easy and fast without paper tickets.
2、Controlled Access
For large-scale corporate events, there are usually exhibitions, meetings, and small events. Attendees in each small event are faced with different permissions. RFID check-in can achieve a variety of permission management. Each RFID chip can contain each attendee's event details, including various event access levels. Then you can control who can enter VIP functions or restricted areas.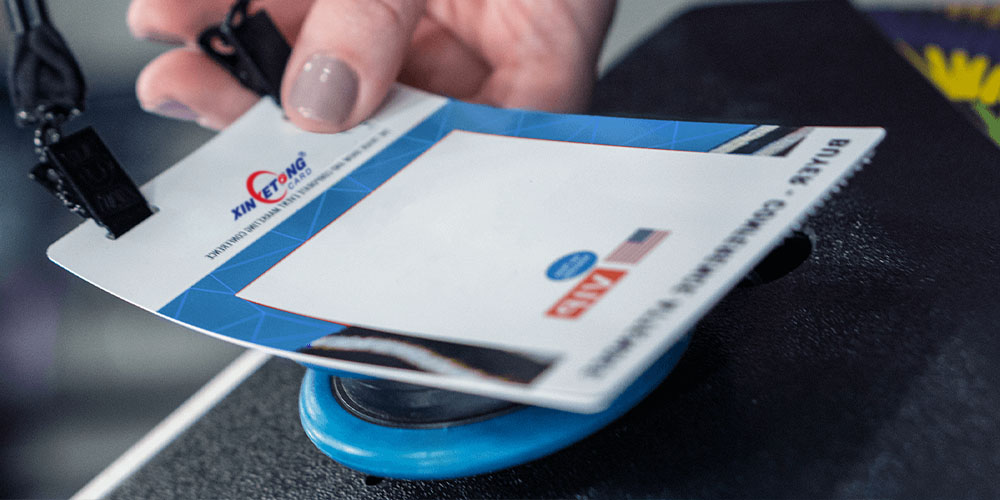 3、 Monitor Activities in Real-time
For organizers, what a cool thing is RFID technology can help them to know attendees' moving in time. That means that organizers can improve the event to achieve better results according to RFID tags' tickling. For example, "we need more seats" or " sponsor booths must change a place for more traffic."
4、 Eliminate Ticket Fraud
Every RFID ticket, whether it's an RFID wristband or an RFID card, has a unique ID number that cannot be copied. So, it is not necessary to worry about ticket counterfeiting. Besides, using RFID wristbands as the access ticket is worn on the wrist and not easy to lose.
5、Cashless Payment
Instead of cash, credit card, or mobile phone, RFID provides a simpler and more convenient way for attendees to pay for anything they want to buy at an event. Attendees can use NFC stickers affixed to the back of mobile devices or NFC wristbands to make payments. And research shows that people spend up to 20% more at events when using RFID instead of cash.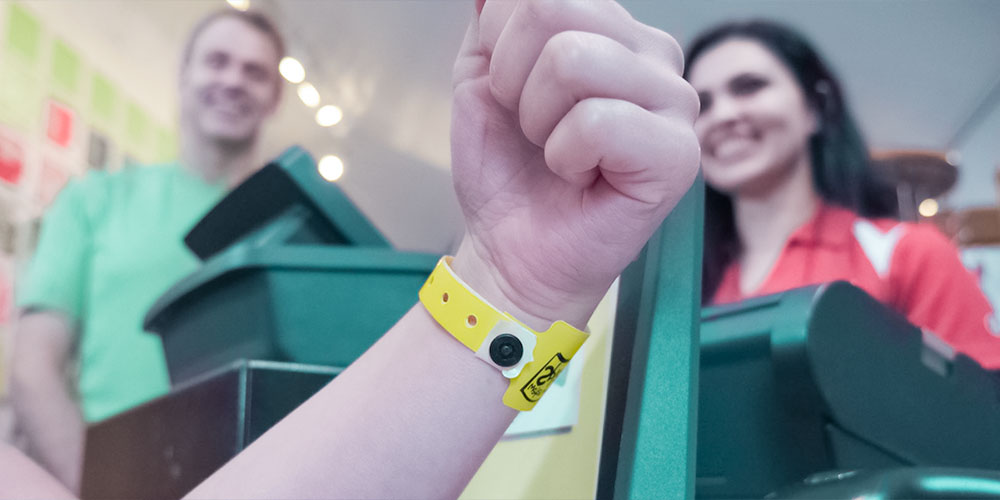 RFID provides a possibility to allow attendees to bind RFID/NFC wristbands with Facebook or Twitter accounts. So they can post, share, or "like" their favorite activities during the event. Such social interaction makes activities richer and more attractive and enjoyable.
7、Better Brand Promotion
Using RFID at an event, you will have various methods to promote branding or make marketing campaigns. For example, you can print the brand logo and other information on RFID electronic tickets. RFD ticket cards or RFID wristbands all support printed. Even you can place some NFC smart posters at the event that can enhance user experience and attract more users.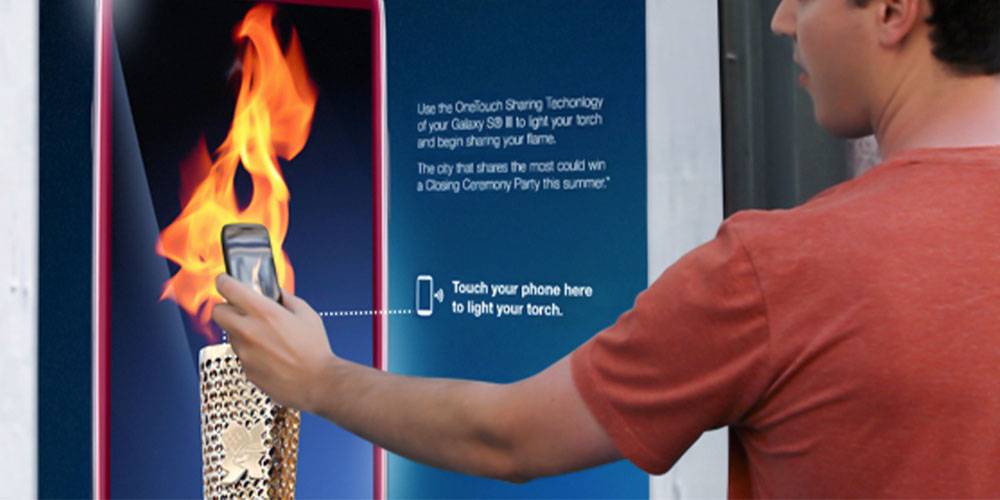 8、 Provide a Better VIP Experience
For your VIPs, RFID technology allows you to give them a high-end experience. For instance, reserve an area for VIP customers. Besides, you can write personal information and preferences of VIPs in the RFID tag so that you can provide better service for them.
9、 Table/Seating Plans
For large conference events, using RFID technology will make it easy for your attendees to find their tables or seats. Give them an easy-to-follow interactive seating plan on your event webpage. And direct them via onsite kiosks during the event using RFID. Then they can find the seat more straightforward to find it than the traditional method.
10、Impress Your Attendees
What a cool thing! When your guests receive an RFID wristband or badge as a ticket for an event or festival. This RFID ticket is more attractive and novel that can ignite guests'passion for attending the event. That means you have left an excellent first impression on your attendees. And after the event, many people love to keep RFID wristbands on for months to remember the incredible experience.
11、 Improve Event Security
RFID technology can provide security for activities. Compared with the traditional security system, the RFID access control system are more secure. It can accurately identify uninvited people and prevent criminals from entering the event. Using RFID, Organizers can also help timely when it comes to theft or other crimes.
12、Track Your Traffic
RFID integrated sensor gives you an immediate insight into the flow of traffic to your event venue. Moreover, the technology helps you to keep track of each guests journey through the venue as well as warn you in advance to prevent congestion and enhances the event experience.
13、Better Data Collection
After the event's end, the data report plays a vital role in evaluating the activity's effectiveness. Using RFID at the event can collect valuable information on-site in time. And you can conduct an in-depth analysis of customers and their behavior according to the RFID data report. Then optimize and improve future guests' experience and provide robust data support for better holding the next event.
Video: RFID Wristbands for Event
If you want to know more details about RFID event wristbands, you can download XINYETONG RFID WRISTBANDS. Besides, for more insight into how RFID can benefit your event, feel free to contact us.
Relevant articles