Since these years, RFID technology has come a long way. RFID tags can be very small yet powerful to meet some special and small applications. RFID small tags are popular among system supplier due to it provides more possibilities.
Xinyetong provides many kinds of RFID small tags that can fit a variety of applications. For example, the small PPS laundry tags for the washing industry, the mini PCB tag for small asset management, etc. And these RFID tags can work on 125kHz, 13.56MHz, or 860~960MHz depending on the chips and the applications.
Different materials, various sizes, diverse chips that all you can choose. Also, you can customize it. Here are some common small RFID tags as follows. If you do not find the one you want, feel free to contact us, and we can customize it for you.
1、Available Chips
| | | | |
| --- | --- | --- | --- |
| Chip Name | Protocol | Capacity | Frequency |
| TK4100 | / | 64 bits | 125 kHz |
| EM4200 | / | 128 bits | 125 kHz |
| EM4305 | / | 512 bits | 125 kHz |
| T5577 | / | 330 bits | 125 kHz |
| Ntag213 | ISO14443A | 180 byte | 13.56 MHz |
| Ntag215 | ISO14443A | 540 byte | 13.56 MHz |
| Ntag216 | ISO14443A | 924 byte | 13.56 MHz |
| MIFARE Classic 1K | ISO14443A | 1 KB | 13.56 MHz |
| MIFARE Classic 4K | ISO14443A | 4 KB | 13.56 MHz |
| MIFARE Ultralight EV1 | ISO14443A | 80 byte | 13.56 MHz |
| MIFARE Ultralight C | ISO14443A | 192 byte | 13.56 MHz |
| ICODE SLIX | ISO15693 | 1024 bits | 13.56 MHz |
| Alien H3 | ISO18000-6C | 512 bits | 860~960 MHz |
| Impinj Monza 4 | ISO18000-6C | 96 bits | 860~960 MHz |
| UCODE G2iL | EPCglobal Class1Gen2 | 128 bits | 860~960 MHz |
2、Available Materials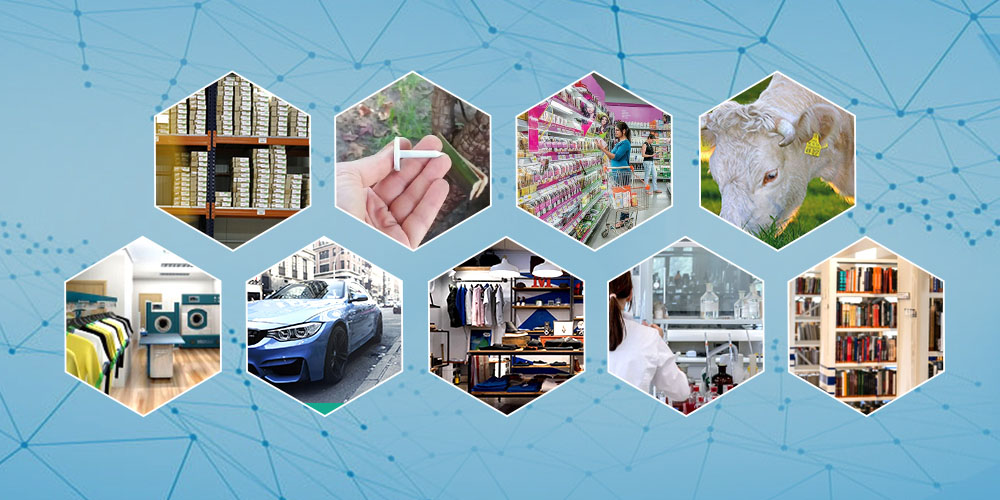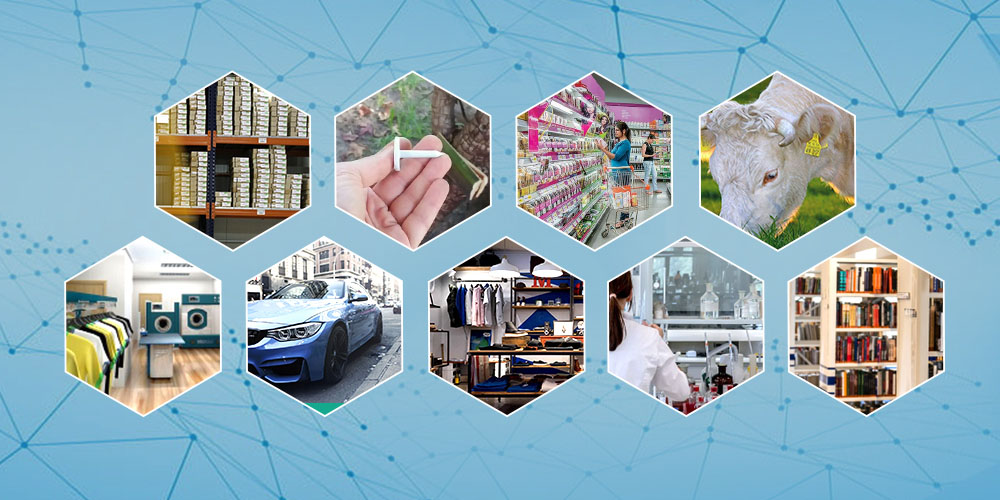 Small tool tracking and management
Animal tracking and management
IT asset management
Jewelry management and tracking
Smart Poster
Mobile interaction
Laundry management
Trees management
Industrial gas cylinders tracking
Medical and other small parts management
Anti-counterfeiting