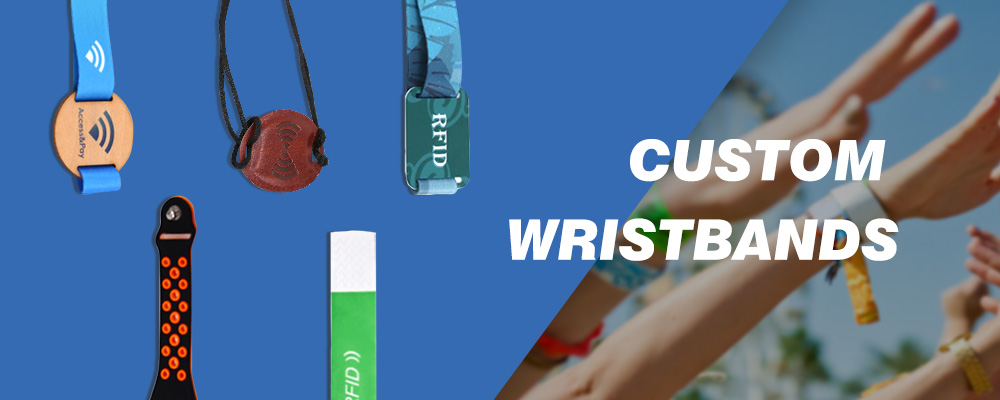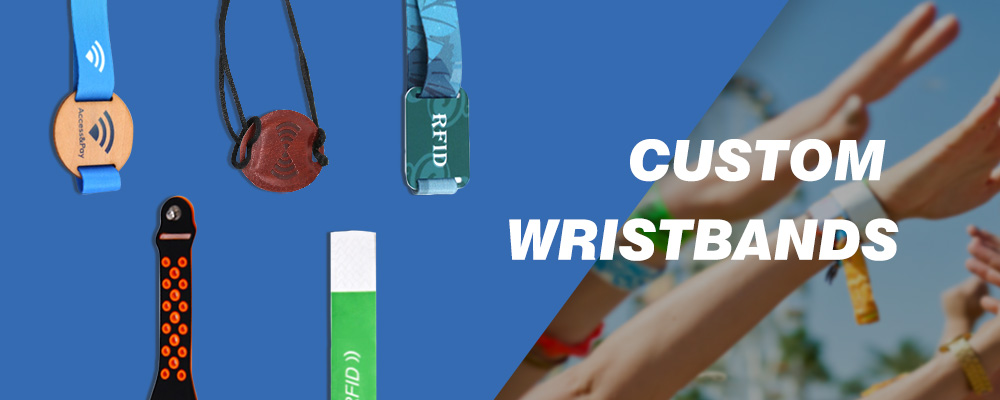 Using custom wristbands is a much more fashionable and intelligent choice for many lager events. Powered by RFID or NFC technology, RFID wristbands can achieve many functions to save money and manpower for event organizers. Besides, RFID custom wristbands are also a good tool to present the brand image. What's more, it provides an excellent experience for guests.
Embedded with different RFID chips, RFID wristbands have different functions. RFID wristbands can be equipped with LF RFID chips, HF RFID chips, or UHF chips. About the details of the RFID chip, you can check this article: What I Wish Everyone Knew About RFID Chips.
Xinyetong custom wristbands come in six materials, each of them caters to you in their own distinct way. If you do not find the appropriate one, contact us and tell us what kind of wristbands you want, we can make it for you. Custom wristbands, Xinyetong are professional and worthy of your trust.
RFID Wristbands Cost
There are many factors to influence the cost of RFID wristbands. The two most influential factors are the quality and quantity you need. For instance, silicone wristbands are sure more expensive than paper wristbands; the unit price of 100 wristbands is definitely higher than that of 1000 wristbands. Besides, RFID wristbands cost fluctuates depending on the chips, crafts, and other options that you choose. But in Xinyetong, we can ensure that you can get high-quality RFID wristbands at a reasonable price.
How To Custom Your RFID Wristband
Contact us now
Tell us what types of RFID wristbands you want including colors, chips, crafts, etc.
Confirm the artwork
Submit your order and wait for it to be delivered.
In short, all you need to do is contact us. Whatever questions you have, our professional sales staff will help you solve the problem.
Relevant articles