RFID Wooden Key Fob, also called Wooden Proximity keys, is made of natural wood material, delicate, firm, and no deformation. Its greatest feature is environmentally friendly, making it special and unique.
Wooden Proximity Key Fob can also be as colorful as PVC key Fob. Silk-screen printing, Laser Engraving, and CMYK full color are available. There are also many possibilities for styles of wooden Keyfob.
You can tell us your requirements, and Xinyetong will make it for you. If you'd like to learn more or get additional product information about the wooden key fobs and tags we offer, feel free to contact us.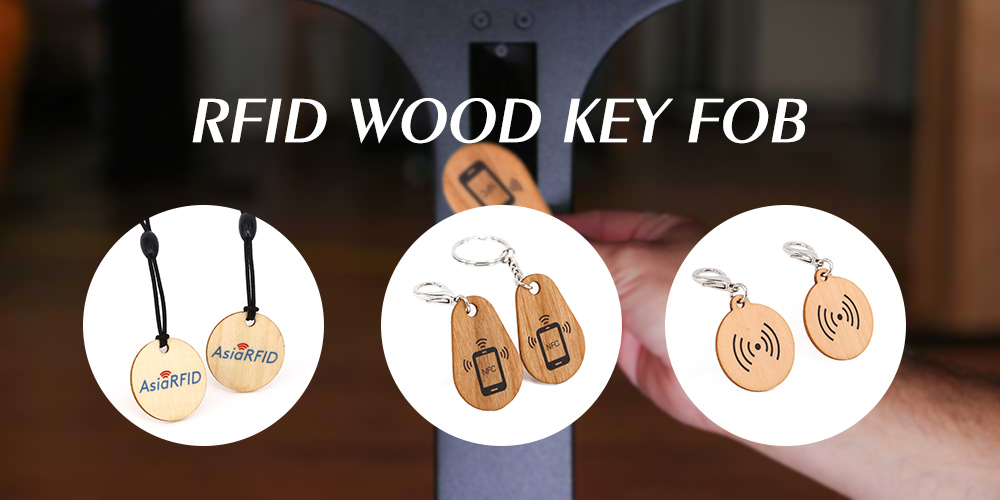 FEATURES
Delicate, firm, no deformation
Environmentally friendly
Available with stretch rope or key chain, easy to carry
Various shapes, colors, sizes, and crafts are available
Support silk-screen printing, Laser Engraving, CMYK full-color printing
LF chips, HF chips, and UHF chips are available
Operating range up to 100mm (depending on various parameters)
Wide application: Access control management, membership management, parking management, child pickup, cashless payment, social interaction, etc.
AVAILABLE CHIPS
| | | | |
| --- | --- | --- | --- |
| Chip Name | Protocol | Capacity | Frequency |
| TK4100 | / | 64 bits | 125 kHz |
| EM4200 | / | 128 bits | 125 kHz |
| EM4305 | / | 512 bits | 125 kHz |
| T5577 | / | 330 bits | 125 kHz |
| | | | |
| --- | --- | --- | --- |
| Chip Name | Protocol | Capacity | Frequency |
| Ntag213 | ISO14443A | 180 byte | 13.56 MHz |
| Ntag215 | ISO14443A | 540 byte | 13.56 MHz |
| Ntag216 | ISO14443A | 924 byte | 13.56 MHz |
| MIFARE Classic 1K | ISO14443A | 1 KB | 13.56 MHz |
| MIFARE Classic 4K | ISO14443A | 4 KB | 13.56 MHz |
| MIFARE Ultralight EV1 | ISO14443A | 80 byte | 13.56 MHz |
| MIFARE Ultralight C | ISO14443A | 192 byte | 13.56 MHz |
| ICODE SLIX | ISO15693 | 1024 bits | 13.56 MHz |
| | | | |
| --- | --- | --- | --- |
| Chip Name | Protocol | Capacity | Frequency |
| Alien H3 | ISO18000-6C | 512 bits | 860~960 MHz |
| Impinj Monza 4 | ISO18000-6C | 96 bits | 860~960 MHz |
| UCODE G2iL | EPCglobal Class1Gen2 | 128 bits | 860~960 MHz |
Parameters
| | |
| --- | --- |
| Item | RFID Wooden Key Fob |
| Material | Wooden |
| Chip | LF chips/ HF chips |
| Frequency | 125 kHz or 13.56MHz |
| Protocol | ISO14443A |
| Size | Custom |
| Memory | Depend on chips |
| Reading distance | 0-10cm |
| Write Endurance | 100000 times |
| Working Temperature | -25°C to 65°C |
| Data Retention Time | 10 years |
| Printing Options | Silk-screen printing, Laser Engraving, CMYK full color, Pantone, etc. |
| Crafts Available | Logo or number printing, Bar code, QR code, etc. |
| Samples | Free samples are available upon request |