Why choose us? What are the advantages of our EM4305 card compared with other similar products in the market?
Xinyetong has more than 10 years of experience in RFID production, and millions of RFID cards are exported around the world.
We have professional production equipment and skilled operators with precision printing and cutting technology to ensure the high quality of our RFID cards.
There will be no quality problems with our EM4305 card, such as chip instability, color difference, surface blister, rough, and so on.
What's more, you can get the supreme quality EM4305 card at the most affordable price.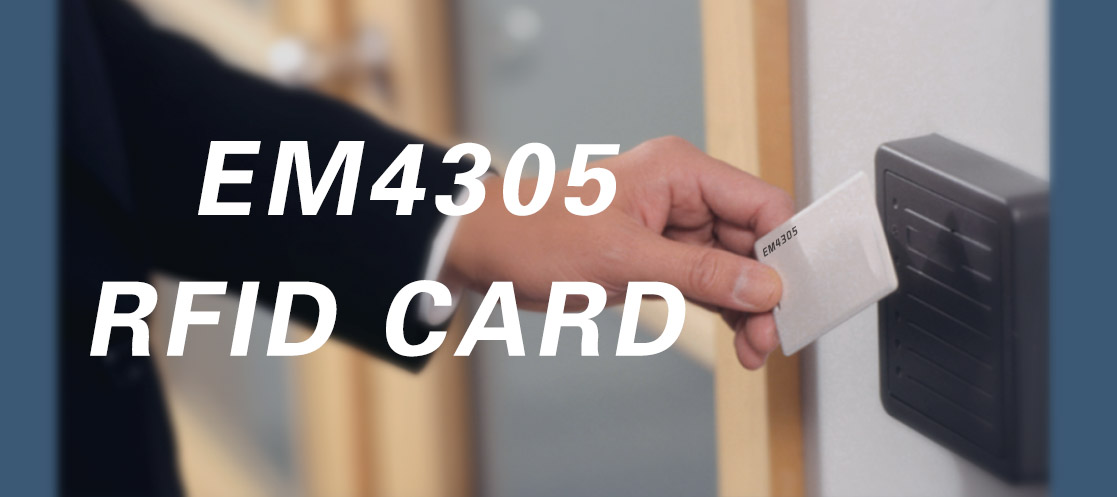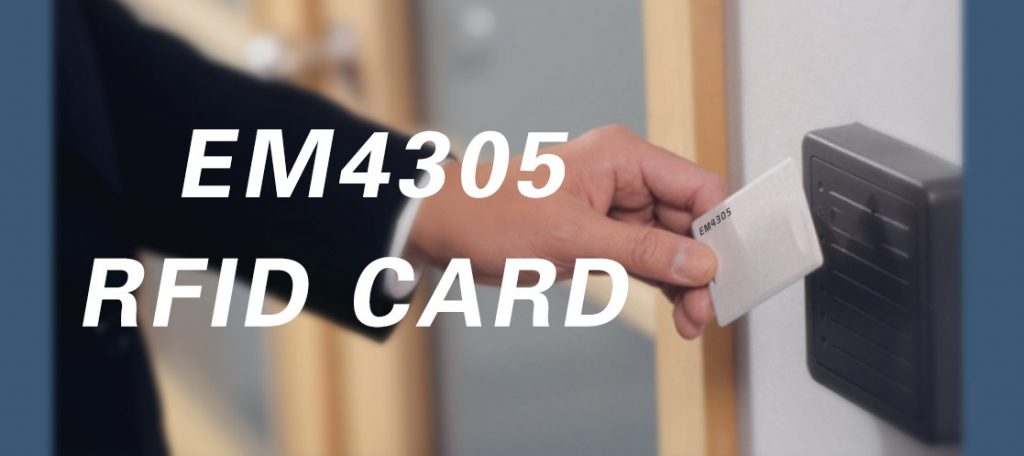 DESCRIPTION
What is the EM4305 RFID Card? EM4305 RFID Card,otherwise known as EM4305 proximity card is a kind of common 125KHZ RFID card made of PVC or PET. It is often used as an access card, you maybe have used it but unknown its name. What is the difference between the EM4305 card and the EM4200 card ? The big difference between them is that the EM4200 card can only read, while the EM4305 card can read and write.
EM4305 RFID Card features 32-bit Password read and write protection, low power consumption, 512 bit EEPROM, no external supply buffer capacitor needed, and compatible with the EM4469/4569 family, etc. And it is very cheap and often used in low-cost applications that require tracking and identification, such as access control in campus, community, library, parking plot, etc.
FEATURES
If you want to know the complete function of the EM4305 RFID card, you must learn the characteristic of the EM4305 chip that plays a core role in the EM4305 card. Here some central features, and you can download the EM4305 DataSheet.
512 bit EEPROM organized in 16 words of 32 bit
32 bit unique identifier (UID)
32 bit Password read and write protection
ISO 11784 / 11785 Standard Compliant
Lock feature converts EEPROM words into Read Only
Two data encodings: Manchester and Bi-phase
Multi-purpose data rate: 8, 16, 32, 40 and 64 RF clocks
Reader Talk First feature
Very low power consumption and High performances
Compatible with EM4469/EM4569 communication protocol
100 to 150 kHz frequency range
On-chip rectifier and voltage limiter
No external supply buffer capacitor needed
-40°C to +85°C temperature range
Very low power consumption
Enlarged bumped pads (200m x 400m) for direct connection of coil (EM4305)
EM4205: 2 resonant capacitor versions 210pF or 250pF selectable by mask option. The resonant capacitor can be trimmed, at factory level, to offer accuracy on the tolerance of 3%.
EM4305: 3 resonant capacitor versions 210pF, 250pF or 330pF selectable by mask option
Available in plastic extremely thin small outline package; 2 terminals; body 1.1 * 1.4 * 0.46 mm
APPLICATIONS
EM4305 chip is suitable for low-cost solutions like animal tagging applications and can be encapsulated into different forms, like tag, wristband, card, etc. widely used in the following applications:
Animal Identification according to ISO FDX-B
Pigeon races standard
Waste management standard (BDE)
Access Control
Industrial
As a card, EM4305 RFID Card is mainly used in the access control for community, company, school, library, exhibition, parking lot, etc.
PACKING AND SHIPPING


Volume
Chip Card: 200pcs cards with chips in one box, 2000/3000pcs per carton
Common Card: 250pcs per box, 2500/3000pcs per carton
Inkjet White Card: 230pcs per box, 3450pcs per carton
Weight

Chip Card: 6.5KG for 1000pcs
Common Card: 6.0KG for 1000pcs
Carton Size
49*23*16CM (for 2000/2500pcs)
49*23*20CM (for 3000pcs)
Special demands for packing available.
Delivery Time

Generally, 3 days for DHL/FedEx/UPS, 10 days for air shipping,18 days for sea shipping.
Shipping
DHL/TNT/FEDEX /UPS ,By Air / Sea or as required
Parameters
| | |
| --- | --- |
| Item | 125 kHz RFID Blank Card |
| Material | PVC、PET |
| Chip | EM4305 |
| Frequency | 125 kHz |
| Protocol | ISO18000-2 |
| Color | Customizable |
| Size | CR80 (85.5*54mm) or Custom |
| Reading distance | 0-10cm |
| Write Endurance | 100000 times |
| Working Temperature | -25°C to 65°C |
| Data Retention Time | 10 years |
| Printing Options | Silk-screen printing, Laser Engraving, CMYK full color, Pantone, etc. |
| Crafts Available | Logo or number printing, Bar code, QR code, etc. |
| Samples | Free samples are available upon request |