Why choose our EM4200 card? Here are the reasons.
More than 10 years of experience in RFID production and Millions of RFID cards are exported to the word.
Exquisite craftsmanship, smooth and without burrs, no indentation.
Low cost, high quality, and support customization.
Fast delivery and good packaging to ensure that they arrive intact and in time.
DESCRIPTION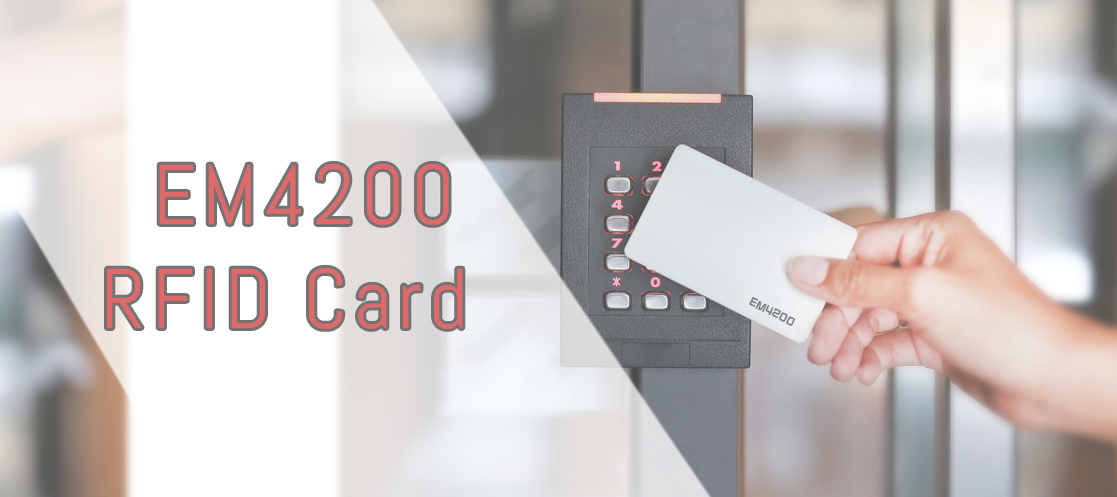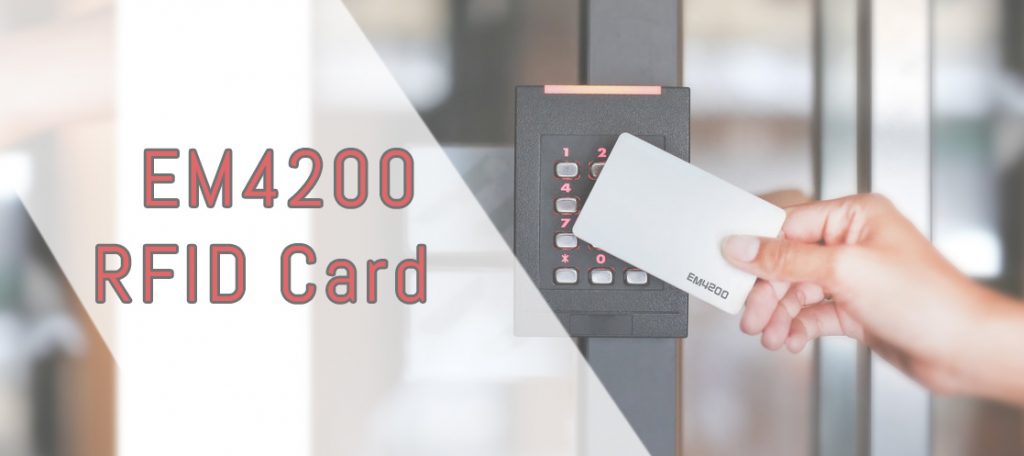 What is the EM card? EM card is one of RFID cards with an EM chip. Common EM card include EM4100 card, EM4200 card, EM4033 card, EM4023 card, EM4305, etc. EM4200 card that we recommend is a classical LF RFID card, working on 125KHZ. It has the characteristic of low consumption, low cost, higher reading range performances, and good compatibility. EM4200 125KHZ RFID Card is compatible with EM4100/4102 and EM4005/4105 communication protocols.
FEATURES
EM4200 card usually is made of PVC or PET, and the EM4200 chip determines the performance of the card. EM4200 chip is a CMOS integrated circuit intended for use in electronic Read Only RF transponders. It can replace EM4100/4102 chip and EM4005/4105 chip directly. Here are the features:
Full compatible with EM4100/4102 and EM4005/4105 communication protocols.
28-bit laser programmed ROM (64 and 96-bit option available)
Several options of data rate and data encoding:
➤ Manchester 32 and 64 RF clocks per bit
➤ Biphase 32 and 64 RF clocks per bit
➤ PSK 16 RF clocks per bit (subcarrier RF/2)
➤ FSK2 50RF clocks per bit
Several resonant capacitor integrated on-chip(0pF, 75pF or 250pF mask option)
100 to 150 kHz frequency range
On-chip rectifier and voltage limiter
No external supply buffer capacitor needed
-40°C to +85°C temperature range)
Very low power consumption and High performances
If you want to know more about the EM4200 chip, you can download the EM4200 Data Sheet.
APPLICATIONS
EM4200 chip can be encapsulated into different forms, widely using in the following applications:
Access Control
Animal Identification according to ISO11785 (FDX-B)
Waste management standard (BDE)
Logistics automation
Anti-counterfeiting
Industrial transponder
As a card, EM4200&EM4100 125KHZ RFID Card is mainly used in the access control for community, company, school, library, exhibition, parking lot, etc.
CARD-MARKING VIDEO
XINYETONG has its factory, more than 10 years of experience in RFID production. We have professional production equipment and skilled operators with precision printing and cutting technology to ensure the high quality of our RFID cards.
We are just the reliable supplier you are looking for. If you want to know more information about us and our products, feel free to contact us!
Parameters
| | |
| --- | --- |
| Item | 125 kHz RFID Blank Card |
| Material | PVC、PET |
| Chip | EM4100、EM4200 |
| Frequency | 125 kHz |
| Protocol | ISO18000-2 |
| Color | Customizable |
| Size | CR80 (85.5*54mm) or Custom |
| Reading distance | 0-10cm |
| Write Endurance | 100000 times |
| Working Temperature | -25°C to 65°C |
| Data Retention Time | 10 years |
| Printing Options | Silk-screen printing, Laser Engraving, CMYK full color, Pantone, etc. |
| Crafts Available | Logo or number printing, Bar code, QR code, etc. |
| Samples | Free samples are available upon request |