Good products speak for themselves. Xinyetong TK4100 Chip Card has been exported to Southeast Asia Africa, Central America, South America, North America, Western Europe, Southern Europe, Mid East, Oceania, Northern Europe, Eastern Europe South Asia, Eastern Asia.
Xinyetong TK4100 Card can be made into a white card or a color card and we can also provide customized products for you, such as color, size, style, etc.
Don't worry about the chromatic aberration of our TK4100 card. We use the high precision colorimeter to ensure the consistency of end products and samples.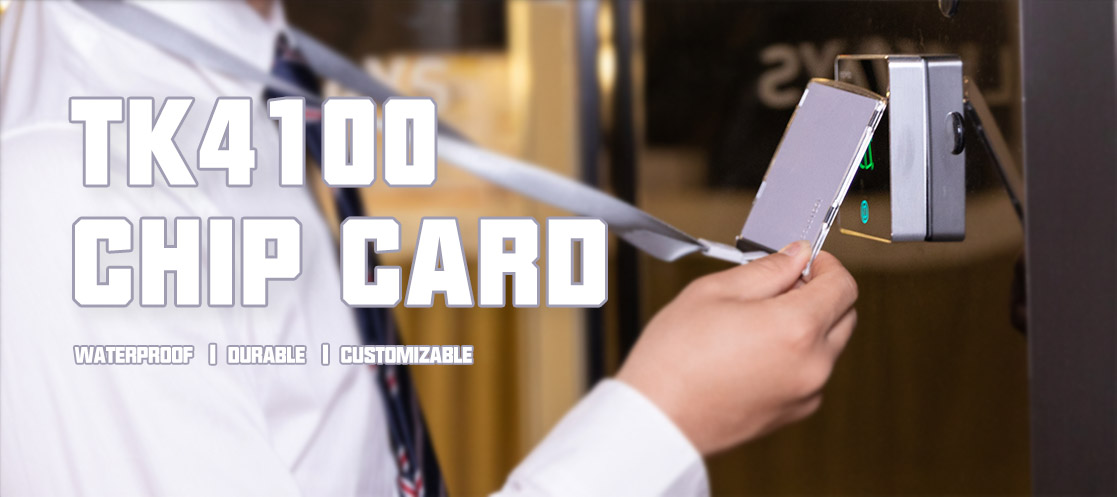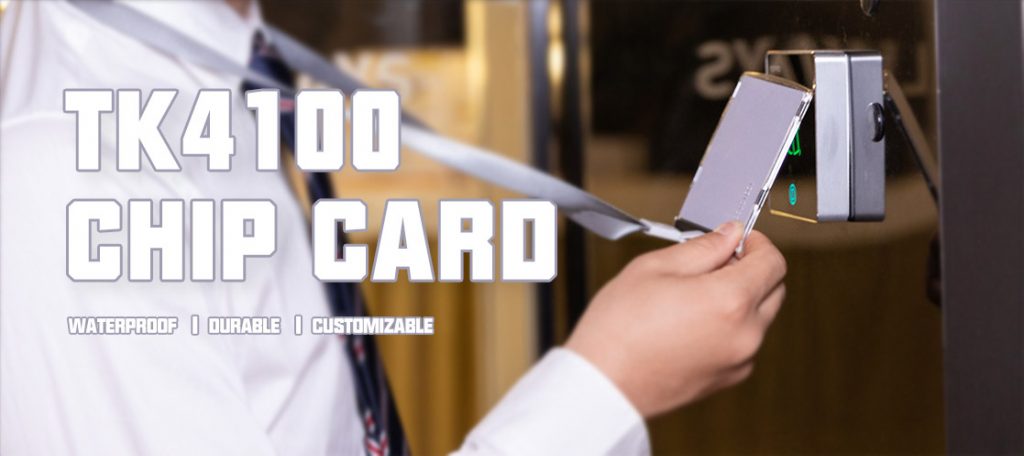 DESCRIPTION
TK4100 Chip Card is a kind of read-only contactless smart card , working on 125KHZ frequency. It does not require a built-in power supply and can use without contact and has a long service life. TK4100 Chip is completely compatible with EM4100/EM4200, and they are very similar in performance and usage. What is the difference between the TK4100 card and the EM4100/EM4200 card? Compared with the EM4100/4200 card, TK4100 chip card is much cheaper and very competitive in price.
FEATURES
TK4100 chip card is often made of PVC or PET material and the size of a standard TK4100 card is 85.5mm*54mm. The TK4100 chip plays a central role which directly determines the performance and function of this card. TK4100 is a CMOS integrated circuit for using in 125 kHz read-only RFID cards. It is compatible with EM format. TK4100 chips data modulating and transmission is coded by Manchester modulation format. The programming of the chip is performed by laser fusing of polysilicon links in order to store a unique code in each chip. No requirement of buffer capacitor for low power consumption of logic control core. Other features as follows:
64-bit memory array laser programmable
On-chip voltage limiter
Full-wave rectifier on chip
Large modulation depth due to a low impedance modulation device
Very small chip size convenient for implantation
On-chip 480PF resonance capacitor
On-chip supply buffer capacitor
Operating frequency 100-150kHz, typical frequency: 125kHz
Low power consumption
If you want to know the complete feature of TK4100, please download the TK4100 Data Sheet.
APPLICATIONS
Due to the small volume of chip and antenna, TK4100 is easier to embed in a small and thin tag and key card. So the TK4100 Proximity ID Card could be a CR80 standard card or an irregular card, such as the key fob, animal tag, etc. It is widely used in the Attendance system, Access control system, Enterprise one-card, Membership Management, Car Parking System, logistics, Animal identification, security system, and other applications.
PACKING AND SHIPPING


Volume
Chip Card: 200pcs cards with chips in one box, 2000/3000pcs per carton
Common Card: 250pcs per box, 2500/3000pcs per carton
Inkjet White Card: 230pcs per box, 3450pcs per carton
Weight
Chip Card: 6.5KG for 1000pcs
Common Card: 6.0KG for 1000pcs
Carton Size
49*23*16CM (for 2000/2500pcs)
49*23*20CM (for 3000pcs)
Special demands for packing available.
Delivery Time
Generally, 3 days for DHL/FedEx/UPS, 10 days for air shipping,18 days for sea shipping.
Shipping
DHL/TNT/FEDEX /UPS ,By Air / Sea or as required
Parameters
| | |
| --- | --- |
| Item | T4100 RFID Card |
| Material | PVC、PET |
| Chip | TK4100,EM4305,T5577 |
| Frequency | 125 kHz |
| Protocol | ISO18000-2 |
| Color | Customizable |
| Size | CR80 (85.5*54mm) or Custom |
| Reading distance | 0-10cm |
| Write Endurance | 100000 times |
| Working Temperature | -25°C to 65°C |
| Data Retention Time | 10 years |
| Printing Options | Silk-screen printing, Laser Engraving, CMYK full color, Pantone, etc. |
| Crafts Available | Logo or number printing, Bar code, QR code, etc. |
| Samples | Free samples are available upon request |