If you want to know how to make your own Amiibo NFC tags, you've come to the right place. Amiibo is very popular, but some super rare Amiibo are also very expensive that we cannot afford. It is the best choice to create our own Amiibo, which is easy and much cheaper. How to? Let's find out.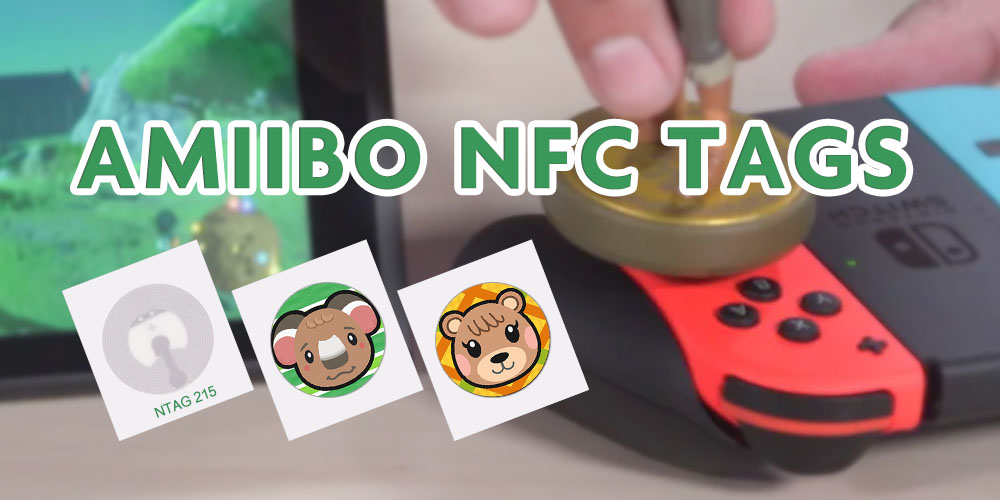 What You Need
Android Phone with NFC capability or tablet with NFC support
Buy NTAG215 NFC Stickers or NTAG215 NFC Cards ( IMPORTANT: Only NTAG215 works!!! NATG213, 216 and other common stickers DO NOT WORK.)
Free Tagmo APP + files — Link to free Download
Amiibo .bin files — Link to free Download
Additional software for Android so TagMo works free of moos with Amiibos
locked_secret.bin & unfixed_ifo.bin – Link to free Download
How To Make
Step 1 – Prepare Android device
1、Since the TagMo app is not available in the Play Store, it must be downloaded and installed via GitHub. In order to install apps that are not available in the Play Store, this must be set in the Android setting in the Security menu and enable Unknown Sources.
2、Now two more software packages have to be downloaded and installed on the Android device for TagMo to work properly with the Amiibos.
Step 2 – Launch the TagMo app and import the key
Launch the TagMo app
Place unfixed-info.bin, locked-secret.bin, and Amiibo dump files on your Android device.
Touch the icon in the upper right corner
Select Load key(s) file
Select the unfixed-info.bin and locked-secret.bin files.
You might need to install a file explore for your Android device if you can't do that already on your phone, but it should be in the download folder if you downloaded it on your phone.
Now that the Android device is set up and you have your Amiibo-Bin files for writing, you can load the Amiibo data to a blank NFC tag.
Open the TagMo App
Hit the LOAD TAG button and select your Amiibo.bin dump file. Make sure any Amiibo are UNZIPPED you can put them all into their own folder called AMIIBO if you wish makes it easier.
Click on WRITE TAG
Place your NTAG215 NFC tag on your Android device. You have now Created The Amiibo you wanted Congrats.
Step 4– Validate
After creating your own Amiibo on an Android device, you can check if it worked. You can do this pretty quickly by clicking the "Tag Scan" button in the TagMo app. Then you see what was written on the NFC tag. Of course, you can also use your Nintendo to use Amiibo in one game. Hold the NFC tag over the right analog stick on the JoyCon and the Amiibo is available in the game.
If this is not the case and you have never used an Amiibo, please check the settings in the console, as the use of Amiibos must be enabled in the settings.
It is so cool and easy, isn't it? If you want some NFC Ntag215 stickers or NFC Ntag215 blank cards, feel free to contact us. Xinyetong is the best supplier and deserves your trust.
Relevant articles