Ntag213 Print Card ,you can call it RFID chip card or NFC print card, is made of PVC or PET or Paper material, equipped with Ntag213 chip, which has better RF and safety performance.
For more than ten years, Xinyetong has strived with utmost meticulousness and immense experience to set our products apart. You can't find such quality problems in our Ntag213 print card: chip instability, rough workmanship, having chromatic aberration, etc.
DESCRIPTION
According to the type of chip, the RFID chip card can be divided into low- frequency card (125KHz), high-frequency card (13.56MHz), UHF card (860-960MHz). Ntag213 print card belongs to the high-frequency card, working on 13.56MHz. Ntag213 chip was launched along with Ntag215 and ntag216 by NXP, which is a replacement for the Ntag203 chip. Compared with the Ntag203 chip, the Ntag213 chip has some additional features including a 32-bit password and ASCII UID mirror.
Due to the excellent safety performance and better RF performance of Ntag213chip, Ntag213 print card is widely used in financial management, communications telecommunications, social security, transportation tourism, health care, government administration, retail, storage and transportation, member management, access control attendance, identification, highways, hotels, entertainment, school management, etc.
FEATURES
A variety of printing and craft processes are available
Exquisite in craftsmanship, smooth and without burrs, no indentation.
Affordable, high quality, and support customization.
Support double-sided printing
Operating frequency of 13.56MHz
100% compatible with NFC-enabled devices
Operating range up to 100mm (depending on various parameters)
144 bytes of user data
32-bit password authentication, better safety performance
Integrated originality signature, providing a simple but powerful product authentication method.
PRINTING
Xinyetong Ntag213 print card supports various printing options, including silk-screen, offset print, silk-screen & offset print, digital print, and come in many crafts, like Logo or number printing, Bar code, QR code, hot foil, embossing, UV Spot, matte finish, etc.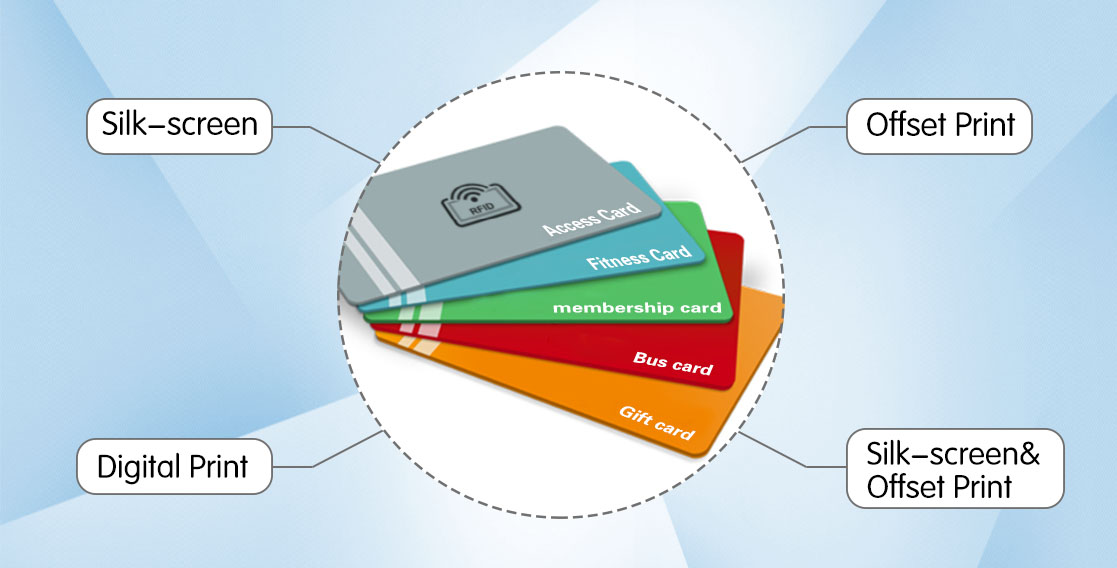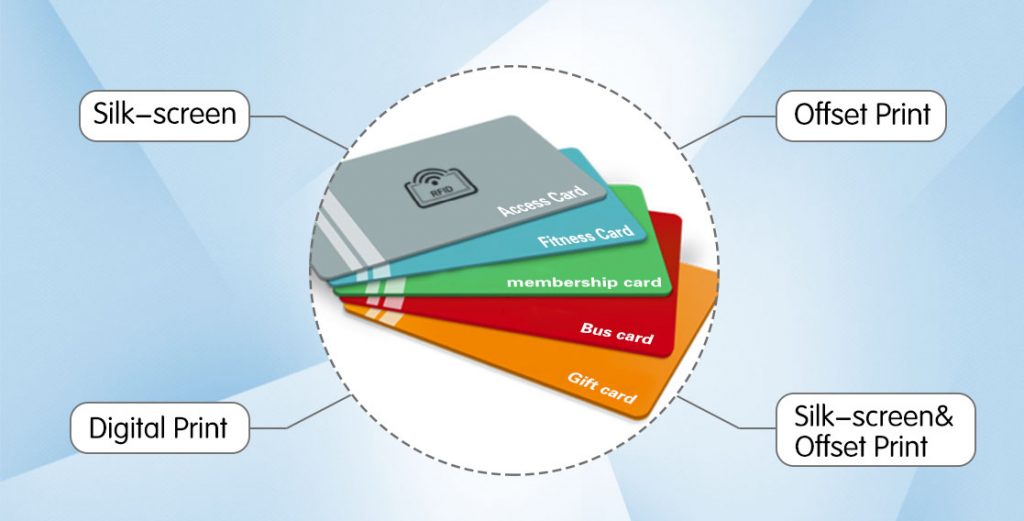 Parameters
| | |
| --- | --- |
| Item | Ntag213 Print Card |
| Material | PVC |
| Chip | NTAG213 |
| Frequency | 13.56MHz |
| Protocol | ISO14443A |
| Size | 85.5*54mm |
| Memory | 144 bytes |
| Reading distance | 0-10cm |
| Write Endurance | 100000 times |
| Working Temperature | -25–65℃ |
| Data Retention Time | 10 years |
| Printing Options | Silk-screen printing, Laser Engraving, CMYK full color, Pantone, etc. |
| Crafts Available | Logo or number printing, Bar code, QR code, etc. |
| Samples | Free samples are available upon request |