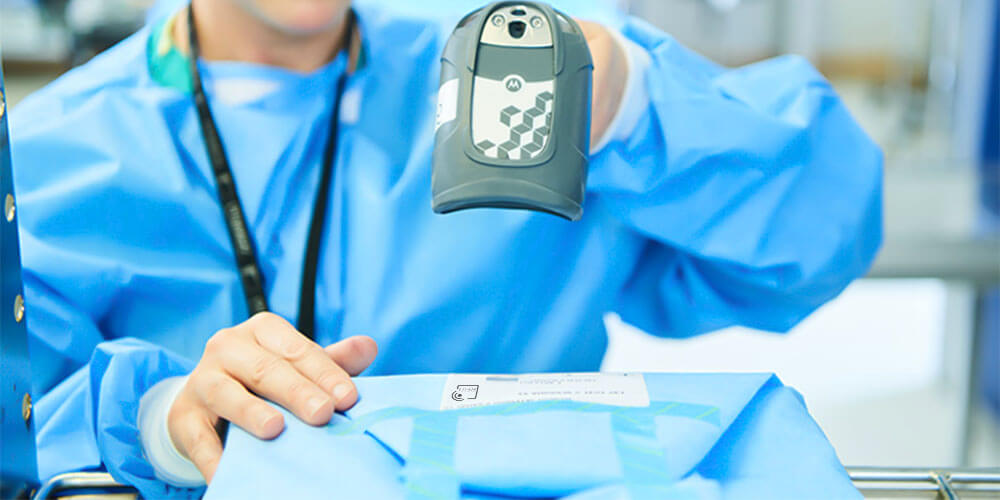 Did you know that investing in RFID tags and equipment can double your profitability? Well, this technology helps you to manage various business activities like a pro.
Even better, the RFID tags come in various forms, thus enabling you to choose that which will serve your needs the best. 
Some of the activities you can manage with the RFID tags and equipment include identification, inventory management, and asset tracking.
It doesn't matter the industry you're in; there will be a tag that will suit your needs. This article will guide you through every step of buying RFID tags and equipment. Read on.
When starting a business, everyone hopes that it will generate profits. However, a majority of startups fail within the first year of operation.
One of the reasons that lead to this failure is poor administrative decisions. If you want to avoid falling into this trap, then you should automate your systems.
Automation reduces the cost of administration and boosts productivity. This way, you'll be sure that your business will break even and start making profits.
Are you wondering how you can automate systems?
Well, one of the most reliable automation techniques is Radio-Frequency Identification (RFID). This technology allows you to manage your inventory and track your assets with ease.
You can use the RFID tags and equipment in any industry. Some of the application areas include agriculture, retail, manufacturing, education, healthcare, and transportation.
Buying RFID equipment will only be useful if you choose the right one for your organization. The tags and equipment come in different sizes, shapes, and functionalities.
As such, you should answer these questions conclusively before you start shopping for RFID tags and equipment:
The belief that every business needs RFID tags is wrong! You should only use this technology when you have enough assets to track and data to process.
As a small startup, your primary goal should be to reduce administrative costs. At this point, you do not have much data requiring RFID automation. You can instead install a cheaper software to manage your bookkeeping operations.
However, you should upgrade your systems as your assets increase. This way, you will save on time and resources, thus boosting your productivity.
If you've observed the following in your business, then it means that time is ripe for you to invest in an RFID system:
Asset Losses. Loss of your valuables can paralyze your business operations. If you realize that you're having many defective assets and losing some, you need to get an RFID tag to track them.
Check-Out Delays. If you are overwhelmed by the number of customers checking out, you need an RFID tag system. The technology will automate your payment systems, which will enhance efficacy.
Too Much Paperwork/ Administrative Work. When the paper starts taking a lot of your time, you can be sure that it will adversely affect your productivity. As such, you should reduce the time you take on manual operations by buying RFID tags and equipment.
Difficulties in Managing Your Inventory. Are you getting complaints about incorrect entries in your bookkeeping? Well, this means that you're likely overwhelmed by the volumes of the data you're handling. If you want to maintain your profitability, then you must invest in an RFID system.
These are a few of the pointers that should necessitate the purchase of RFID tags and equipment. The primary goal should always be to boost productivity and enhance customer satisfaction.
2. What is the Nature and Size of My Business?
The size and nature of your business will determine the type of RFID tags and equipment you need.
We invite you to look at these examples and understand why this factor is crucial:
An RFID tag that works best for a horticultural farm may not be the best for a retail outlet. The one for the farm should be tailor-made for use in an aqueous environment.
A business that deals with mobile assets will need an RFID tag with a wide read range. A small business with an enclosed investment needs a passive tag with a limited read range.
A sole proprietor business will not need an RFID tag for access control. A large manufacturing firm will need RFID tags and equipment for personnel identification.
These three examples show that what is best for one business is not necessarily the best for you. As such, you should first answer the question of needs before purchasing an RFID system.
3. What Are My Goals?
This question determines the type of RFID tag and equipment you need for your business. To get to this stage, you must have answered the first two questions in the affirmative.
As such, you're convinced that buying an RFID tag and equipment will improve your business operations.
Always remember that your objectives will determine the choice of your RFID device. As such, you should craft your goals with unmatched precision.
We advise that your IT team engages with the RFID tags/equipment provider to assess your needs. This way, you can be sure that the provider will recommend a tag that will help you meet your goals.
Here are some of the desires that you could be having about your business:
I spend too much time on administrative tasks/ redundant activities
I want to reduce my recurrent expenditure
I need to improve my customer experience
I want to track my assets
I want to manage my personnel more effectively
I want a contactless payment system
When you share all these goals with your RFID provider, they will recommend the best RFID product. Ensure that you explain all your needs with unmatched clarity.
RFID Equipment Buying Guide – 4 Critical Equipment to Consider
RFID is a system that may require more than just a tag. This section analyzes some of the vital RFID equipment to consider for your business.

1. RFID Tag
The type of RFID tag you buy will determine the efficacy of your business operations. Like we've detailed above, you should set out your goals to determine the best one for you. Here are the most common RFID tags you'll encounter as you shop:
Passive vs. Active RFID Tags
Unlike passive tags, the active ones come with a battery and have a wide read range. As such, you should buy active tags if you want to track assets within a range of up to 100 meters.
If your business is immobile, and you only want an RFID tag for in-house activities, then the passive one is ideal.
You should note that active tags are more expensive than passive ones. They also may not last as long as the passive ones.
RFID Inlays/ Labels vs. RFID Hard Tags
RFID Inlays are unobtrusive peel and stick tags that allow printing of barcode/human-readable information using an RFID printer.
The tags come in different read ranges, sizes, adhesiveness, and printability. They are low cost and easy to use, which explains their popularity. However, the RFID inlays tags are not weather resistant and do not work well when mounted on metal surfaces.
On the other hand, the RFID Hard tags are made out of heavy materials such as polymers, plastics, and ceramic.
They offer increased read range, ability to embed materials, ruggedness, and resistance to harsh weather conditions. Also, they are more expensive than RFID Inlays/Labels.
2. RFID Readers
An RFID reader acts as the engine of your entire RFID system. If it's defective, then the whole system will not work.
As such, you must ensure that you choose an RFID reader that will serve your needs the best and is easy to maintain.
Here are the three main RFID reader types to choose from:
Fixed Readers
These are high-performance RFID readers that are immobile and can read and write tags in all types of applications. There are two types of fixed readers, including:
Non-Integrated. These are readers that are joined to the antennae through a coaxial cable
Integrated. These RFID readers come together with an antenna (in one device)
Fixed readers are easy to use. They can support between 1 and 64 antennas, thus guaranteeing a comprehensive coverage of your business.
When you get out to shop for the stationary device, you should ensure that you have this crucial information:
Regulations on UHF bands. Most of the stationary readers will operate on UHF. As such, it would help if you research the UHF regulations in your country. Some countries have regulations that may affect the applicability of the technology in your business.
Mounting Location. If you want to get the best out of your fixed RFID reader, we recommend that you install it in a central location. Accessibility of the reader by your employees will improve inventory management. Also, ensure that the place is free of moisture, shocks, or extreme heat/cold.
How Many Tags Do You Need to Read Simultaneously? RFID scanners vary in the speed of capturing data. If you need to read many tags simultaneously, then you should consider the reading speed. You may also consider an RFID reader that can capture the data of many tags simultaneously.
Handheld Readers
Handheld readers are your ideal choice if you want a mobile device that would help you locate tagged items in a store.
These devices are great for inventory management since they have integrated antennas and computing devices. You may also connect it to your laptop/smartphone for easy data analysis and quick decision making.
Before selecting the ideal mobile RFID reader, you should inquire about whether it supports your favorite operating system (Windows, IOS, or Android).
Reader Modules
When selecting your ideal RFID reader, you should understand its computing system. While most readers integrate the analytic data system, others may require the use of external software to analyze the data.
If you want a highly specific data analysis format, you may choose the one that supports modules' customization. This way, your engineers will tailor-make it to give personalized analytic results.
3. RFID Antennas and Cables
Antennas and cables play a crucial role in determining the efficacy of an RFID system. If you buy an integrated fixed reader or a handheld one, you shouldn't worry.
However, a non-integrated fixed reader requires that you purchase cables and antennas.
It would help if you considered size, polarity, connector types, insulating rating, and length of the cables/ antennas before buying. Answer the questions below before selecting one:
What's Your Ideal Read Range? Different antennas have different read ranges. As such, choosing a reader that will help you cover your entire premises/ assets is paramount.
How Far Will the Antennae be From the Reader? This consideration will help you when choosing the length of the cable.
Where Will You Mount the Reader? The location helps you to understand the polarity needs and the types of connectors you need.
Overall, you should always ensure that your antennas are strong enough to cover all your assets. Your cables should also be extended and insulated.
4. RFID Printers
These devices are essential if you intend to buy RFID labels/inlay tags. The printers are designed to print and encode these labels, thus saving you the hassle of manual encoding.
When shopping for an RFID printer, you should consider the kinds of text/graphics you need to print. This consideration will affect the type of ribbons you need for the printing exercise.
For example, tags with paper face need a different ribbon from those with plastic/polymer face.
Additionally, your ideal RFID printer should haveintegrated software with standard features for label printing. This makes it easy-to-use and saves you time.
Now that we've examined all the RFID tags and equipment. This section gives you a summary of factors to consider before choosing your ideal RFID system.
What is your projected budget for the complete RFID system? Always remember that purchasing RFID is an investment. As such, you should assess its ROI to ensure that the money you spend on the project will not be a waste.
If you're still a startup, there is no need to invest in an RFID system with features that you do not need. This consideration is especially crucial when shopping for active tags with a lifespan of approximately five years.
Only buy that which you can afford. This way, you'll not struggle to recoup your resources and gain from the investment.
If you do not have an IT team in your organization, you should research and gather information about RFID. While this article offers precious tips on the topic, we recommend that you engage your RFID merchant for advice.
You should ensure that you let the merchant know all your expectations. This way, you'll be guaranteed that the RFID equipment you choose will help you meet your goals.
Failure to provide the right environment for your RFID system will compromise its efficacy. Even worse, extreme temperatures, cold, and moisture may destroy the equipment.
Besides affecting its efficacy, its destruction will result in unplanned repair and maintenance expenditure.
Understand the Working Rationale of RFID
Before you step out to shop for RFID tags and equipment, you should understand how the system works. This will ensure that you enjoy the benefits of your investment.
Additionally, you'll quickly pick the best device for your business since you can point out the benefits and disadvantages of each. This way, the selection will be based on the expected performance.
The RFID tag and equipment you choose should be compatible with your current operating system. This way, you will have an easy time upgrading your system to accommodate the new equipment.
If the RFID system is complex and challenging to install, then it will increase your budget. In such a case, you will need experts to install the system. Even worse, you may require a considerable repair and maintenance budget occasioned by preventable errors.
The Bottom Line
RFID tags and equipment will revolutionize your business. However, not every organization needs this technology.
As such, you should always analyze your needs before deciding on whether to integrate an RFID system into your business. When you're sure that it will enhance your efficacy and improve your organization, you shouldn't hesitate to buy it.
Now, this is where it becomes tricky!
Buying RFID tags and equipment is not an easy assignment. These devices come in different sizes, shapes, and read ranges. As such, you must be careful to choose a device that will solve your problems.
If you want the best RFID system for your business, you should understand your needs and goals. This article analyzes all the details you need before choosing the ideal RFID system for your organization. We implore you to implement the tips we've offered herein. This way, you'll enjoy optimum benefits from your investment.