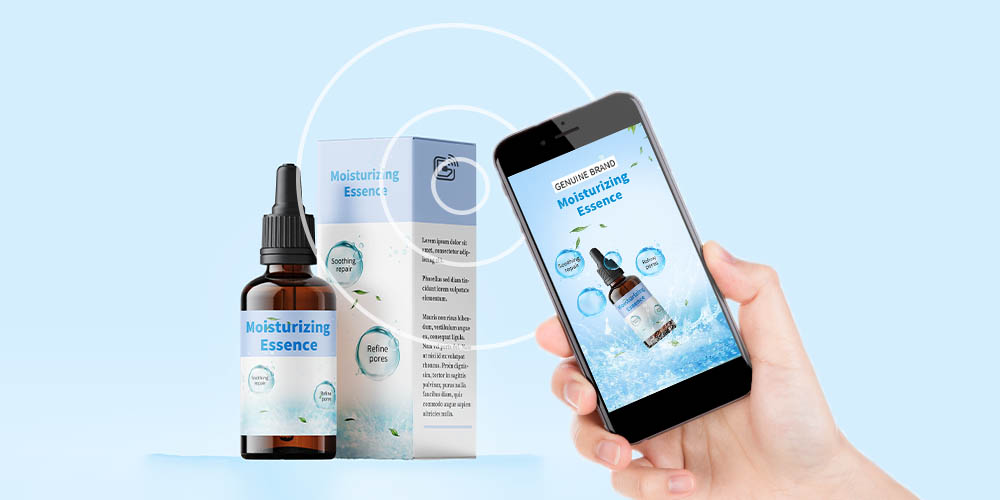 In today's complex supply chain and demanding market environment, brand owners are facing unprecedented challenges in protecting brands and products. Challenges such as counterfeit and pirated products, the value and scope of counterfeit products are growing, jeopardizing businesses and brand owners on all continents and industries. It is estimated that the annual economic cost of fraud in the food and personal care industries is approximately US$50 billion
For brand owners, counterfeit products are detractors of brand value, causing huge economic losses, such as reduced sales revenue, decreased market share, improper lawsuits, etc. In addition to these direct currency losses, brand owners also face their brand image And brand reputation.
Due to counterfeit products, consumers cannot see the value of authentic products, and they cannot see cheap fakes. Once consumers are defeated by counterfeit products that do not work, brand reputation will be damaged, and consumers' health and safety may be faced with Risks; relationships with distribution partners will also be affected.
How to effectively combat counterfeiting
What can brand owners do now to effectively combat counterfeiting? One driving factor for counterfeit products is the increasing complexity of modern supply chains-internationalization, outsourcing, e-retailing, etc. have led to a decline in control over brand owners.
Brand owners need to ensure that their assets go from source to sale because counterfeit products can and do enter the supply chain in many ways. This includes the raw material procurement stage, at the manufacturing site, throughout the distribution channel, and the final point of sale.
RFID technology realizes a comprehensive and effective brand protection solution
There are various technical support brand protection solutions on the market, such as holograms, watermark 2D barcodes, matrix digital codes, etc. All of these support asset authentication, but compared with RFID technology, these methods are easier to copy or tamper with.
RFID is powerful and unique because it provides a combination of brand protection features-these are identity verification, tracking and tracing, and tampering evidence. This versatility makes the integrated end-to-end brand protection solution a cost-effective and easy-to-implement overall asset protection option throughout the supply chain.
The main reasons for choosing RFID brand protection solutions:
Unique identification: RFID can uniquely identify the product-the embedded unique serial identifier (UID/TID) verifies whether the product associated with the tag is genuine and whether it has been provided through authorized channels.
Highest security: The security encryption technology integrated into the RFID tag provides very high protection against forgery and cloning
Size, no line of sight: RFID tags can be very small and can be secretly embedded in products-the tags can be read without a line of sight. yabo88 sports
Anti-tampering: RFID anti-tampering protection can be used to identify whether tampering has occurred or whether the package has been opened before.
Traceability: The traceability system facilitates supply chain management, and inspection-helps evaluate the identity, location, ownership tracking, and status of individual products
• Read and recognize multiple items at once: Anti-collision allows hundreds of items to be recognized at the same time, so it can automatically count multiple items through packaging and speed up processing.
Consumer self-examination and enhanced consumer interaction/experience: Consumers can use their smartphones to verify the authenticity of products to ensure product quality and provenance. The brand authentication application works with RFID or NFC tags carried on the packaging or the product itself. In addition, consumers can now access other product information, incentives, and guarantees for consumers to purchase genuine products, supplementary product recommendations, and location-based information and services. This enables capturing valuable consumer data to produce.
Brand protection success stories
Clot, the most famous and most prestigious Bordeaux wine merchant, uses Qual'ID solution services and NXP's HF RFID chip to protect its unique Duclot Bordeaux collection box. Consumers can compare their NFC-enabled mobile phones with Duclot's RFID tag Bordeaux collection box and verify their authenticity through the unique serial identifier on each tag. The RFID solution also provides integrated traceability from VINE all the way to the point of sale. Consumers will receive more product information, such as growth diversity, cellars, service tips, etc.